How do I become a "Member" of the Church?
"Church Membership" is activated when an individual recognizes within themselves that they are a "Member."
The Church already recognizes "...all Thinking Thought Beings In Form" to be "...Members of the Body of the Church."
Membership is self-evident, a God Given right, a foregone conclusion, knowing that the Creator made us all members, of one body. So within TE-TA-MA Truth Foundation-Family Of URI, Inc, and Church Of The Creator®, "Church Membership" is a self-recognition, a claim, left to the conscious choice of the individual. To recognize oneself as a member requires no further action by the Church.
Anyone recognizing as Truth the Mission Statement:
may "...Join in Principle and Witness..."

Print the Document, take action, sign your name.
Your action, free will choice, is a claim activating individual Membership within the Church, a contract, a Covenant & Pact with other Members of the Church and God. That self-recognition, in thought, word, deed of your signature is a legal anchor within man's law, your "Membership."
COTC Associate Ministers
Collective Service within Church Of The Creator
®
"Associate Ministers are those choosing, commissioned and witnessed to be the Instruments to Mandate and infuse the Higher Truths to this Humanity, to bring forth into manifest state the Sacred Sciences of the Holy Spirit Shekinah - AMEN - AMEN; and in proclaiming these truths shall HERALD, AFFIRM, TEACH, and SANCTIFY in preparation and Celebration of that which is descending unto and through the Redemptive Vehicle of the Bestowal Son Jesus, the Office Of The Christ." Ecclesia Magna Charta - Article IX Ministerial Positions, Section 4, © 1984 All Rights Reserved
Individuals choosing, being chosen, to walk the COTC Path may become a Candidate for Ordination, Commissioned, Ordained, within the Ministerial Position, COTC Associate Minister. It is a spiritual calling, commitment to live a Collective Covenant & Pact as the People of Light, the True Israel, demonstrating by example the Principles and Practices of the Church.
40th Anniversary Celebration - Birthday - 40 years of Service to God within the legally anchored Nonprofit Public Benefit Corporation
TE-TA-MA Truth Foundation-Family Of URI, Inc. & Church Of The Creator®
Reiki Shrine/Shrine of our Lady of Guadalupe, Tampa Florida, July 11-14, 2015
Old and New Friends gathering for Praise, Prayer, Infusion and Celebration!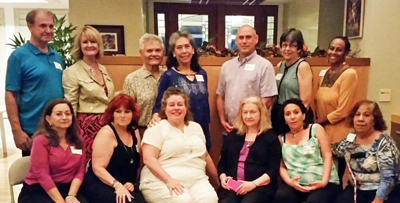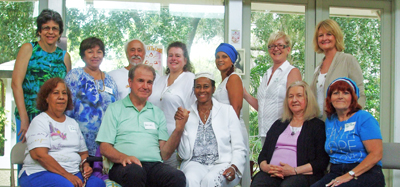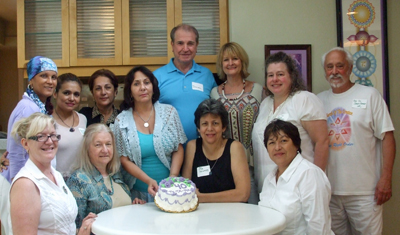 COTC Online News December 31, 2009
"me to WE" - Collective & Individual Quantum Shift of Focus
Ten Year Review - Tenure in European Union
Opportunities in 2010 to Co-Create - Amplify Change"...best use of our God Essence...Highest And Best For The Whole of Creation...."
This date is a demarcation of the end of the first decade in the Twenty First Century. Some reflections worthy of review.
Passing of Judgment Day - Like a Thief In The Night Planet Earth Restored as member of Galactic Senate Pathways Of Light, Heavens to Earth - Opened for Participation Of The Orders Of Whole Light Beings Divine Intervention Accelerating Humanities 5th Dimensional ExpressionNew Heavens, New Earth are Birthed!